Heartland Condo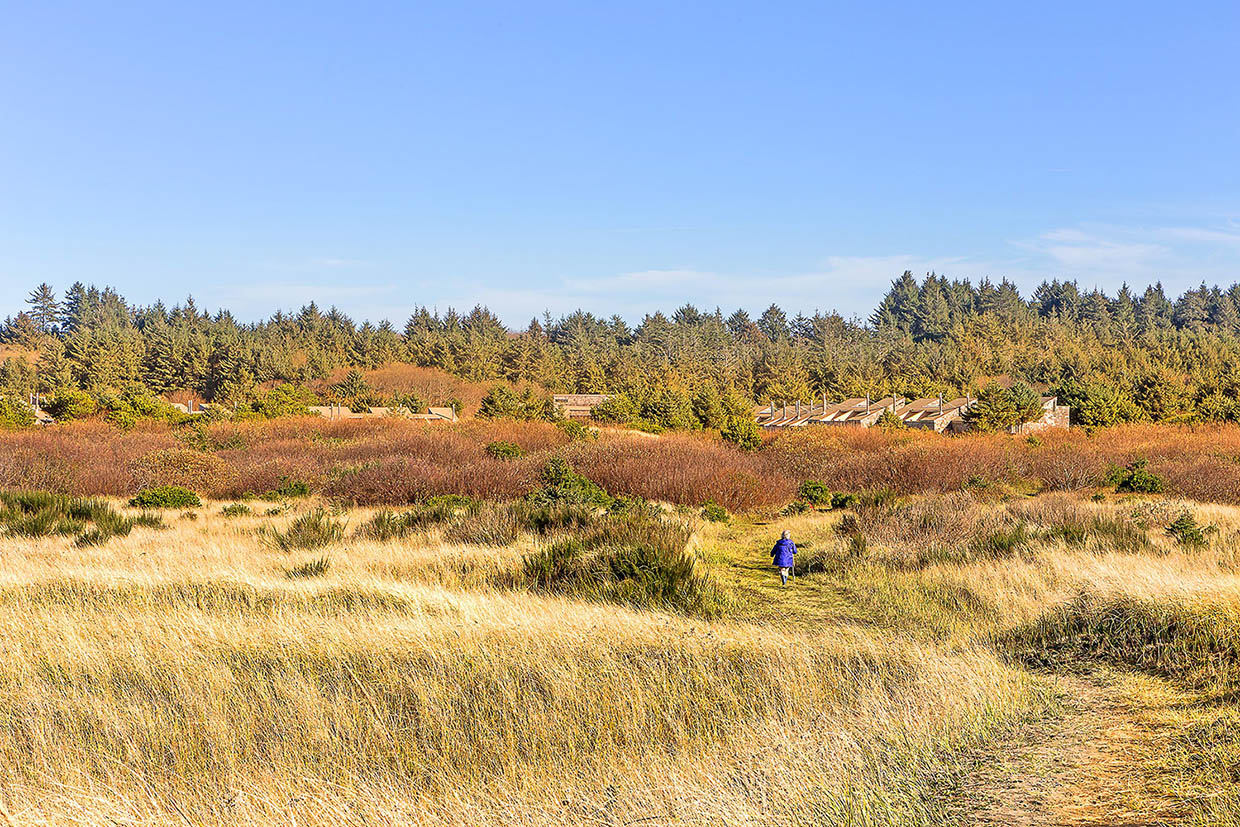 A getaway to the heart of the coast seems pretty fitting for the name we chose for our unit. We put our hearts into upkeep because we know that visiting the heart of Washington's coast will beat the hustle and bustle of the city life, (at least for a few days.)
The coast of Washington State is unlike others. The sand stretches south for mile after mile. There is a constant droning of the waves in their never-ending quest to invade. This is where you come for solitude or bring your friends for a family getaway.
At Surfcrest Resort, on Copalis Beach just north of Ocean Shores, 64 ideal beach condos are scattered along that coast. Separated from the ocean by undulating dunes, it is a swift walk out to the water.
The shingled homes appear grayed from the constant ocean spray but are well kept up and comfortable year-round. The unique windswept design fits into the landscape like the proverbial hand in a glove.
Heartland Condo
This unit, in particular, might appeal to you more than others. Why? Well, the Heartland Condo is an end unit, meaning it's closest to the beach trail. It allows for a bit more privacy as well as being the shortest distance to the path that leads straight to the oceanfront.
The homes are each very much alike in design and function. With one bedroom, plus a loft, there is room to sleep six in a comfortable configuration.
A kitchen comes with an oven, stove, microwave, pots, pans and everything to make meals. For those who prefer to dine out, there are plenty of quirky restaurants all up and down the coast to try. You won't find anything fancy, but you will find it tasty.
About Surfcrest
With a year round pool, hot tub, game room, and fire pit, guests find much to do while they contemplate the remote and quiet location. This is the perfect place for families or a couples' getaway.
Our nightly rates are affordable with only tax, deposit, credit card and modest cleaning fees additional. What a great vacation for the price.
From the highway, driving into Surfcrest presents immaculately maintained woods and foliage, as you then cross over the private bring and into this private community. The 16-acre property ensures that neighbors are at a comfortable distance.
About Copalis Beach
When booking with any of our properties in Copalis Beach, you will have endless options for seaside activities. When bringing your friends or family along, we're sure that each and every one of you will find an adventure worth diving into.
Copalis Beach is a coast side community. Here the Copalis River meets the sea and it invites you to explore the wonderful seaside adventures.
Visiting during the warm weather? Get ready for clamming season! Copalis Beach is famous for razor clamming. Gather thousands and thousands of these delicious clams.
The warmer days also mean you can go fishing, beachcombing and walk the scenic beach hiking trails.
Want to head to the beach during winter too? That's not a problem! The views are just as beautiful and it's still a great getaway from your every day life.
Just 7 miles North of the bustling village of Ocean Shores, Surfcrest allows for easy access to shops, horse back riding, mopeds, golf, and a well run Native American Casino. Here you'll find a grocery store, and a chamring bakery and coffee shop to pickup your daily goods and espresso.
The By The Sea Promise
Here at By The Sea, By The Sea Vacation Rentals, we vow to make booking with us simple and exciting. While others know their way around it, we know that booking a rental property home for your vacation can be unfamiliar territory for some. Because we know this, we ensure that each of our properties are up to high quality standards.
We do our absolute best to provide support to our guests when booking.
We are available to assist you every day of the year if you have any questions or concerns before, during or after your visit to our home. We have onsite property management that are available 24/7 for anything concerning that may arise.
Dogs Allowed
Internet
Hot Tub
Pool
Deck
Beach Front Area
Beach Front Resort
Starry Starry Nights
Resort Hot Tub
Pool Table
Resort Pool Outdoors
Sauna
Bird Flyways
Name: Heartland Condo
Status: Active
Rating:
Type: Condo
Country: United States
State: Washington State
Destination: Ocean Shores
Location: Copalis Beach
Resort: Surfcrest Resort
Setting: Beach Front Area
View: Full Resort View
Internet: Yes
Hot Tub: Yes
Pool: Yes
Sq. Ft: 650
Floors: 2
Entrance Floor: 1
Bedrooms: 1½
Beds: QTTL
Bunks: Yes
Lofts: 1
Baths: 1
Normal Occupancy: 4
Sleeps: 6
Max Occupancy: 6
Parking: 2
Pets: Dogs
Checkin: 04:00 pm or later
Checkout: 11:00 am or earlier
Website: AtTheCrest.com
Manager: At The Crest
BED CODES: K=King, Q=Queen, F=Full, T=Twin, C=Futon Couch, M=Mattress, A=Air Mattress, L=Sleeper, S=Sofa, U=Trundle Bed, D=Day Bed